Editorial Feature

On value and money, molecules activism
As a component of his molecules activism, Dr. Love has started a blog, and founded a molecules archive. Recently, he has written about his motivation for doing so, in terms that many Mormons might understand. He writes, "Molecules activism could be viewed as the promotion of uncommon knowledge of commonplace things. The aspirin, the parsley, citrus fruits, all of which are commonplace things, readily in view and at hand. They all have little known properties...". Read more.
Follow-up Editorial Feature

On the loss of US credibility: conscription, death penalty
As part of a recent GNU-Darwin action, Dr. Love gives his latest follow up on anti-war action, following on his previous essays regarding the subject, listed below. Of particular interest to many Radical Mormons will be his take on the death penalty. Should there be a death penalty moratorium during times when the moral credibility of the government itself is low? According to Dr. Love, we are living in such a time.
Follow-up Editorial Feature

The stupid war against terrorism
This is the stupidest war that I have ever seen. US aggression against so-called terrorists has led predictably to bad results, and we should take all necessary action to stop the war now: It is a stupid, stupid war.
Caloric Restriction

Bootstrapping your body towards maximum life span
The scene was 1968 and the country was mired in war, but many were disengaging from US society and protesting the war. At this time, there was a fellow named Timothy Leary, who became famous because he got kicked out of Harvard for his research. Leary predicted that genetic science would unlock the door to life extension, and that has now happened. Caloric restriction is obviously beneficial, since the life span is extended to an age of about 150 years. Maybe we will reach the age of the patriarchs! Read more. Comments at Advogato.
Editorial Feature

Antiwar blackout
Read the rationale paper for the fabled anti-war blackout.
Nauvoo!

Restoration
For those who have not yet made the trip to Nauvoo, there is a wonderful walk-through essay with pictures at Meridian Magazine. The Nauvoo Temple site has some excellent links and pictures, and the Nauvoo Temple Cam at Deseret Books is HOT. Comment.
Day of Infamy

The Radical Mormon:
We wish to express our concern and condolences to those who have suffered loss as a result of this barbaric act of vile terrorism, but also to express our outrage at the perpetrators of this despicable act. Comment.
Paladins click here.
Editorial Feature

The Rise of the Church
The comments of Dr. Love. Read More!
Radical Top Mp3's

Worthy of the mantle
Listen while you browse. Make some mp3 recommendations for Radical Mormons.
Radical Interactive Stories

Sunstones prepare for their Nauvoo journey
Deseret News has a picture that is really mind-blowing for anyone who spent some time in the Mormon alternatives camp. There is also a short note about the progress with the Nauvoo temple. More stories: 1. Comments here!

Another Witness of the Light
Genee France recommended this article at Meridian. They have some fabulous pictures of various Smith homes, the area around Palmyra, and so on.

A note from the editor
My main computer has been in storage for two months due to our move to Ithaca, New York. As a consequence, The Radical has gone untended for quite some time. Everything keeps working though, thanks to Tripod and ArsDigita, and the votes are still rolling in. We hope to be well settled into our new venue soon. In the meantime, I have prepared some quick links for you. There are alot of critical radical mormon happenings right now. Mormonism is being redefined. If you don't participate in that process, then you will be defined by your peers. Check it out.
What does "mormon" mean?
What is "mormon feminism"? 1 , 2
Boston Temple Links 1, 2, 3, 4, 5
Nauvoo Cornerstone plans
Great temple cam links 1, 2, 3, 4, 5
Check out this thought provoking story from Houston!
Utah smoking rates are NOT the lowest
Mission Illinois, Nauvoo
***Please also review the poll topics, which reveal some interesting trends about the people that find their way here.

The Invasion of the Saints!
Thanks to Genee France for this interesting story at Time.com from a perspective that is often forgotten in Mormon circles. Here is the link, and add your comments here.

LDS World Gems bites the big one
The Church has brought Gems inside and now controls the most popular solely online LDS News site. Check the link here, then speak your mind here.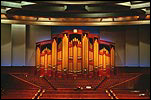 Conference Center is a watershed
The Church has some high quality images of the Conference Center here, andhere. We are in a new world. Events like this conference, and the Palmyra Temple narrowcast are evidence that the Church is in the thick of the great change that is overtaking us. Much was made of this point in conference, both for and against. Were your ears open? Where do you stand? Should we be talking about corporatization or a stone cut without hands? Either way, it fills the world. In Stranger in a Strange Land, Robert Heinlein called this type of situation a "moment of crux". More comments and stories here.

Quinn takes the Tanners on!
JERALD AND SANDRA TANNER'S DISTORTED VIEW OF MORMONISM: A RESPONSE TO MORMONISM--SHADOW OR REALITY? Read the letter. Michael Quinn, what a hero! Be sure to check back for more coverage of this historic development.

DNA and Geneology: A match?
Does the spirit of Elijah traffic in molecular genetics? Maybe the Elijah's spirit is DNA. Read the story from Deseret News and find out. Read More.

Ask Gramps
"Have you ever wanted to know what time it was only to be told how to build a watch?"Ask Gramps.

Boston Temple Ordeal
Boston Temple Steeple Delayed in Busy Court. This is quite an ongoing story. Read More.

Geneological Web Resources
ZDnet has a helpful review. Of course, Familysearch.org is at the top of the list. In case you missed the story, here it is.

Sow the wind? Reap the Whirlwind!
Tornado touches ground in downtown Salt Lake City. Where were you when the twister struck? Read More.

More on the Orrin Hatch Presidential Bid
The Trib and the Examiner both have stories about how Bro. Hatch is trying to woo Iowa voters. What is your opinion? Read More.

Trib Article on Nauvoo Temple Plans
Genee France gave us this link. What a fascinating story. Is this Mormon Millenial Madness? Read More.

Enoch.com Hacked!
Enoch of eagle-net.org reports that his server was similarly hacked a few weeks ago. Are mormons a target in the hacker wars? Read More.
Take the Radical Mormon Poll!
Sorry, the poll server is down until further notice, but you can still read the comments on the various polls.
Other Poll Topics

What is polygamy?
For better or worse, Mormonism will always be associated with polygamy. Read the PolygamyFAQ, then make your opinion known. Take the poll!Poll Results Read More.

What kind of Mormon are you?
Someone is looking for Nazi Mormons. Is this a joke? What kind of Mormon are you? Take the poll!Poll Results Read More.

Are you a pagan?
Before you answer, Click Here! Then, read Kerry Shirts' "Council of the Gods" essay. Take the poll!Poll Results. Read More.

Church Headline News